Decision support software for everyday people - Decision Oven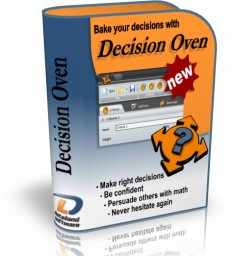 If you ever felt lost while pondering different options desperately wanting to choose the best one, this software could be just what you need. By user interface designed for ordinary humans, let our software do the underlying math and present you with best alternative that suits your needs.
Free beta available for download

What decisions it can be used for?
This is a decision support software for everyday people. Existing decision support systems are targeted to large corporations and most of them solve specific problems.
You can use it to support everyday personal or business decisions:
Which car should I buy?
What's the best computer for me?
Where should we go for a vacation?
Where to go for a dinner?
Which job to accept?
What project should we work on?
Which employee to hire?
How does it work?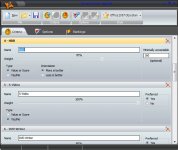 It's rather simple:
Step 1. Enter criteria, importance and needs
Step 2. Enter alternatives that you are thinking about
Step 3. See rankings and choose a best option
Benefits of mathematical decision making
Divide problem into small and easily manageable chunks
Make complex decisions in easily
Be confident that your decision is right, as it's supported by math
Work with others and persuade them by showing numbers
Have fun tackling difficult choices
Free beta available for download

Mailing list
If you want to be notified about new releases and other information related to Decision Oven, why wouldn't you subscribe to mailing list?